About the Pont de Provence
About the Pont de Provence
Located opposite the Aigues-Mortes railway station, this bridge, built in 1940, could no longer support heavy vehicles. From 2021, a 3.5 tonne limit was introduced with the installation of barriers at both entrances to the bridge.
It was necessary to rehabilitate it, and a complete renovation was chosen with a complete demolition and reconstruction.
From 3 January 2022, the bridge was closed to traffic.
4th June - The Pont de Provence is open to pedestrian and bicycle traffic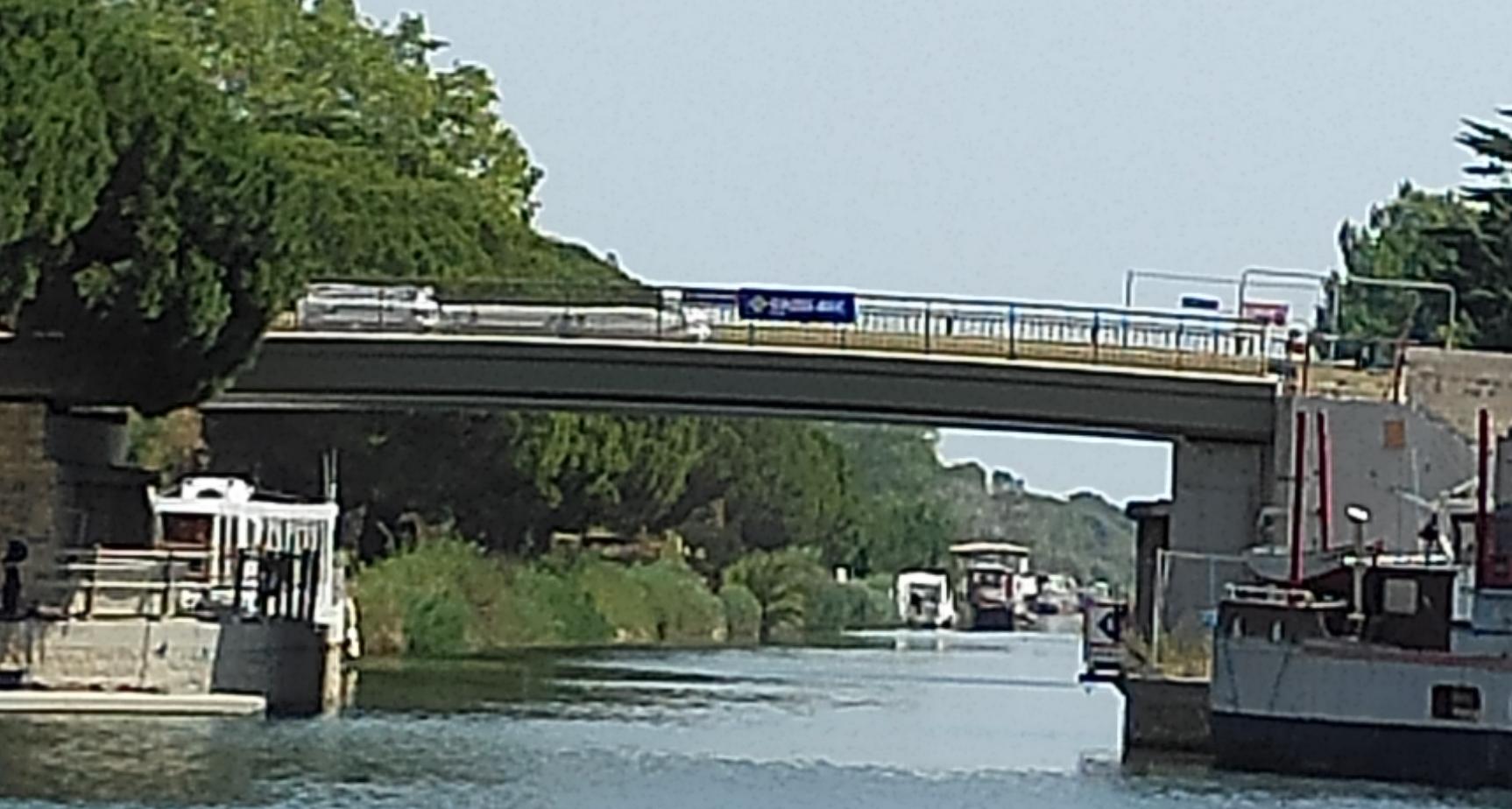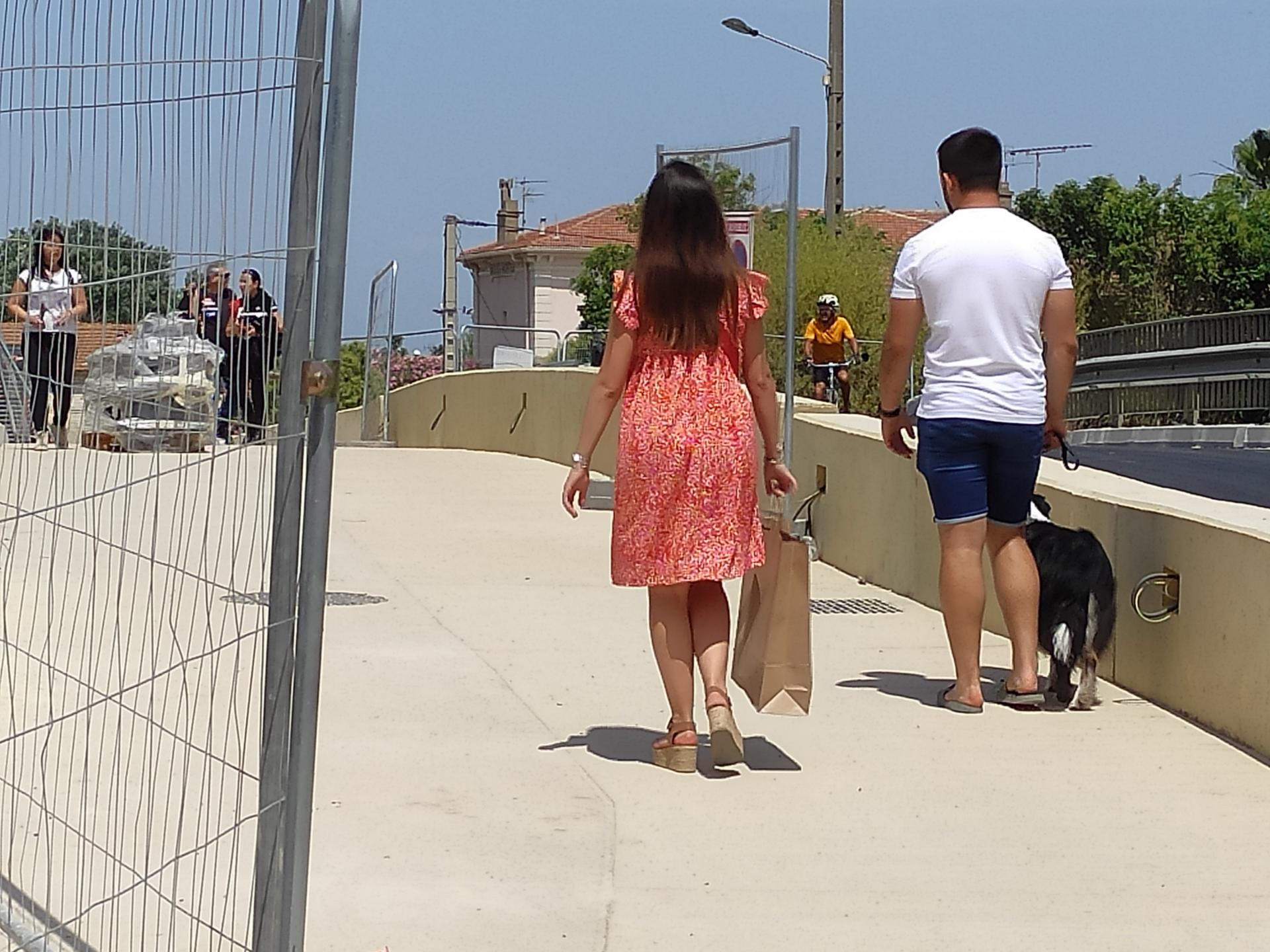 Progress on the new bridge - 29 April 2022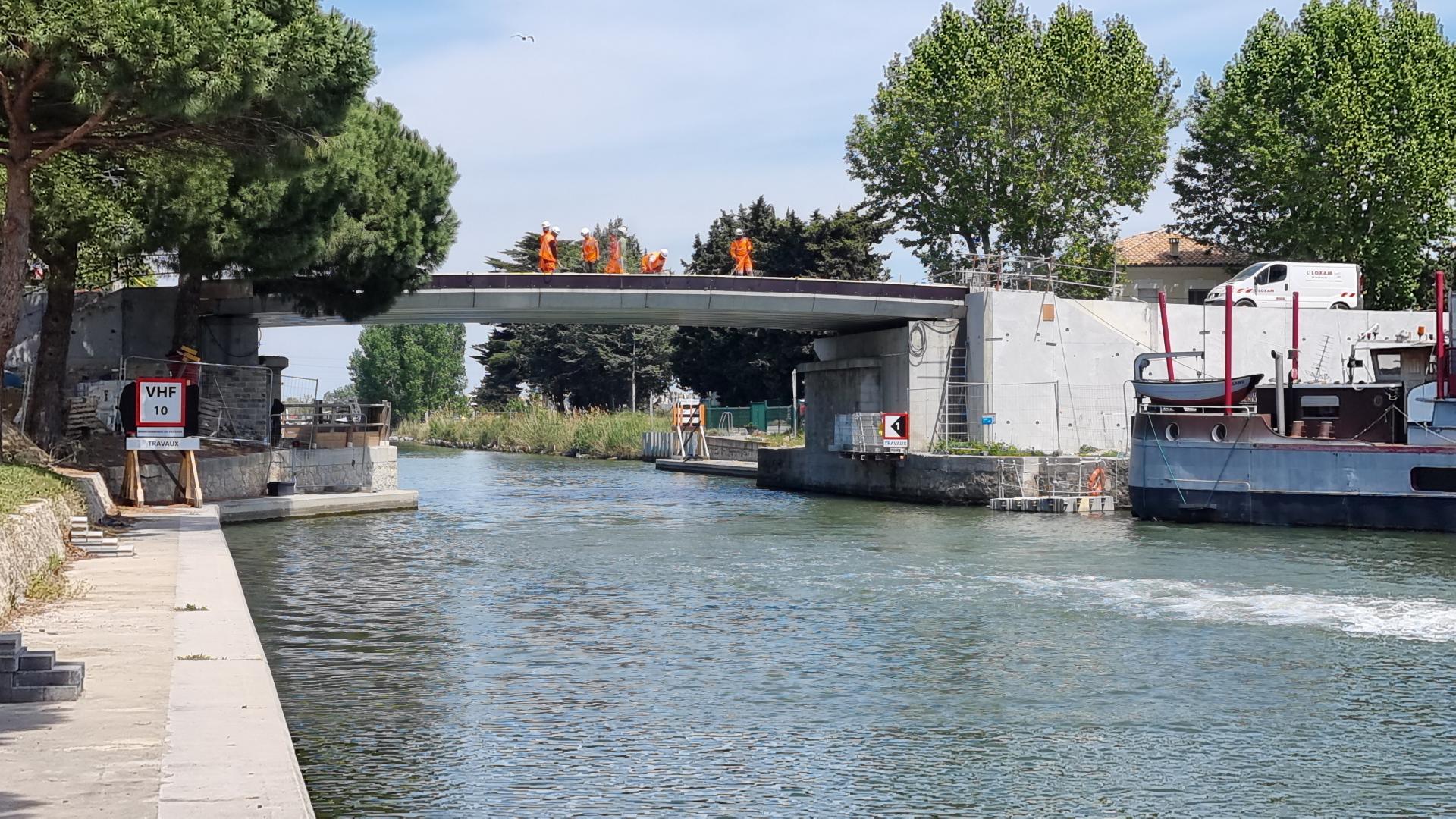 Construction of the new bridge moves forward - 30 March 2022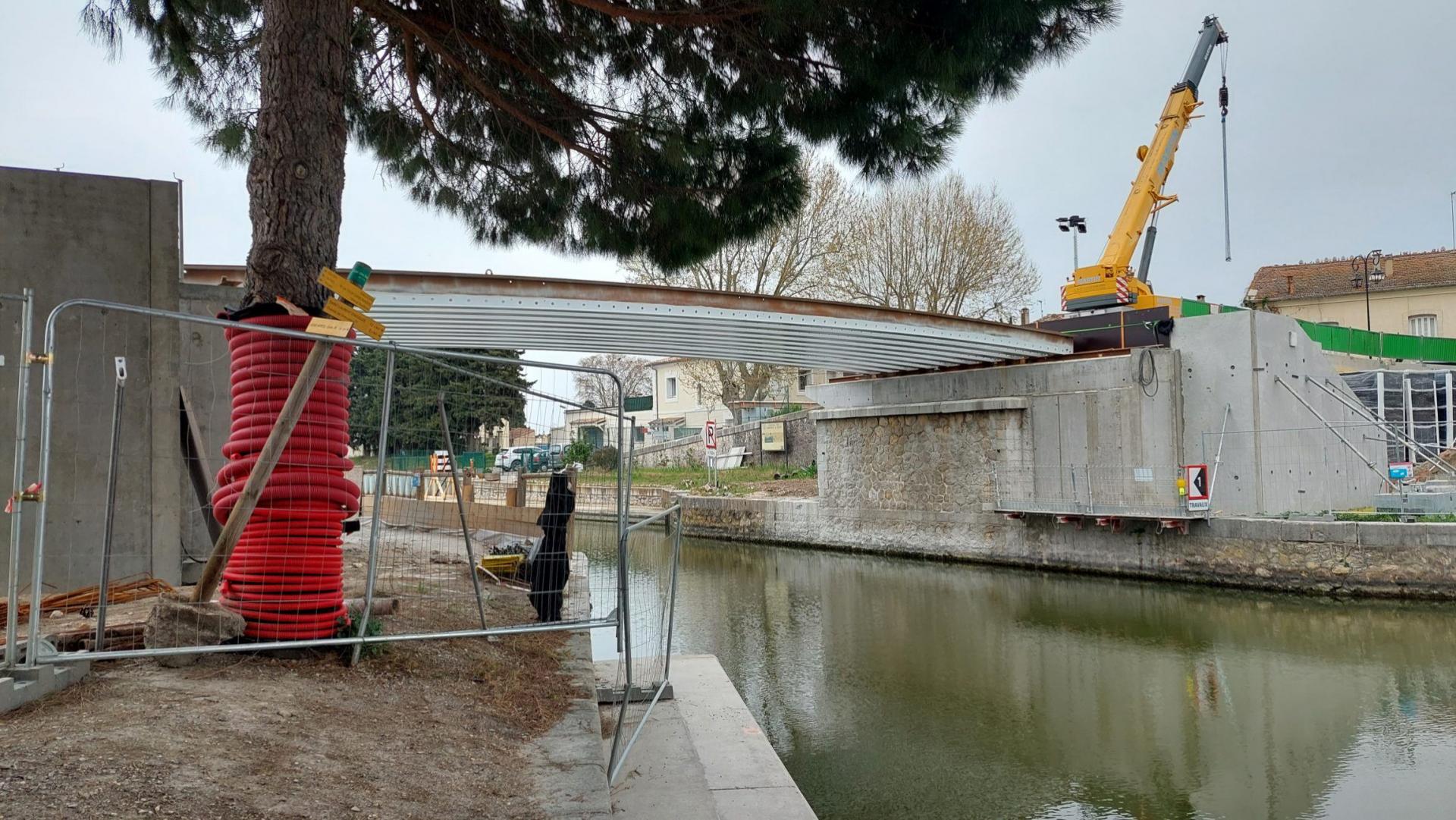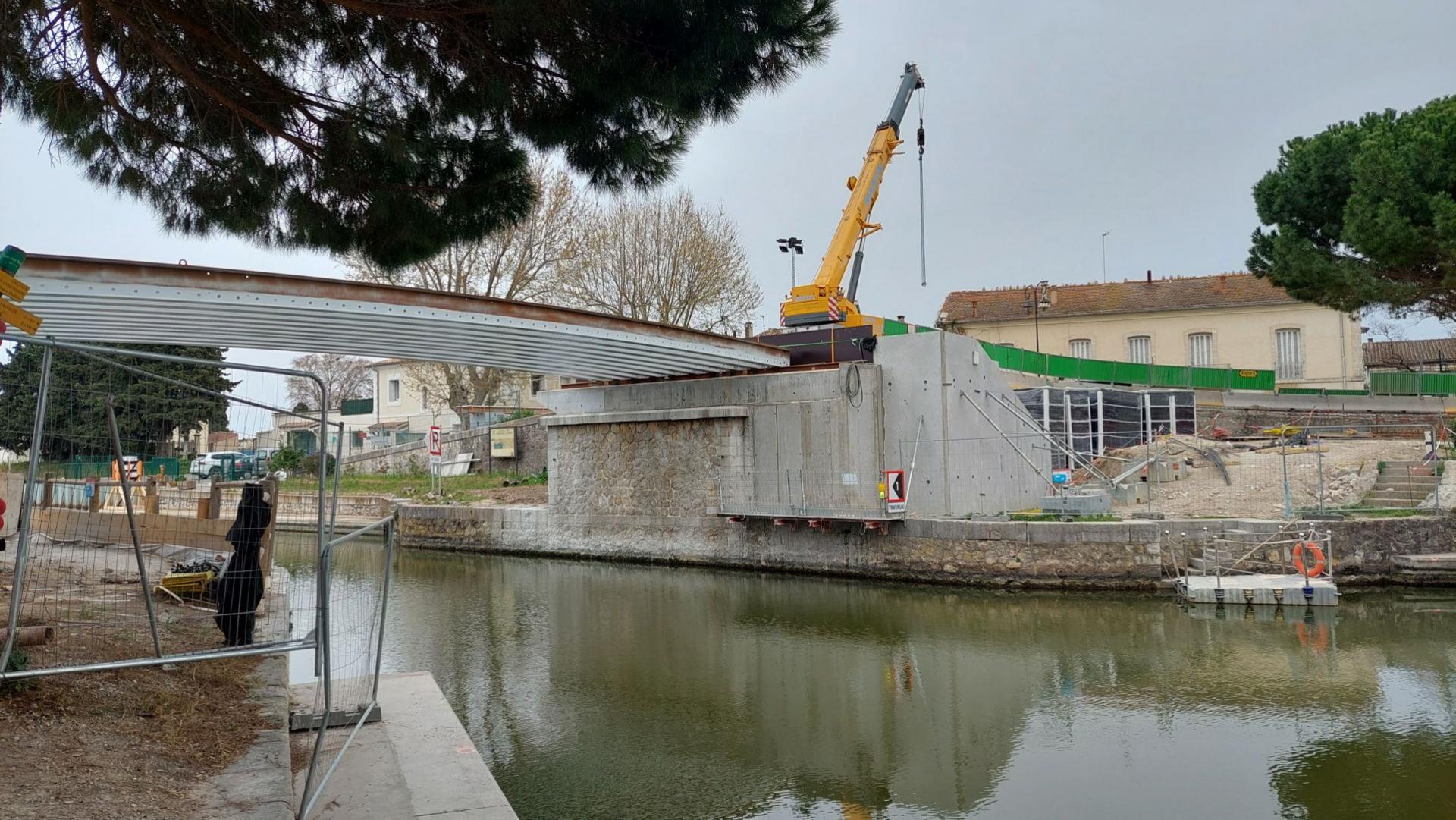 The destruction of the old bridge
On 4 January 2022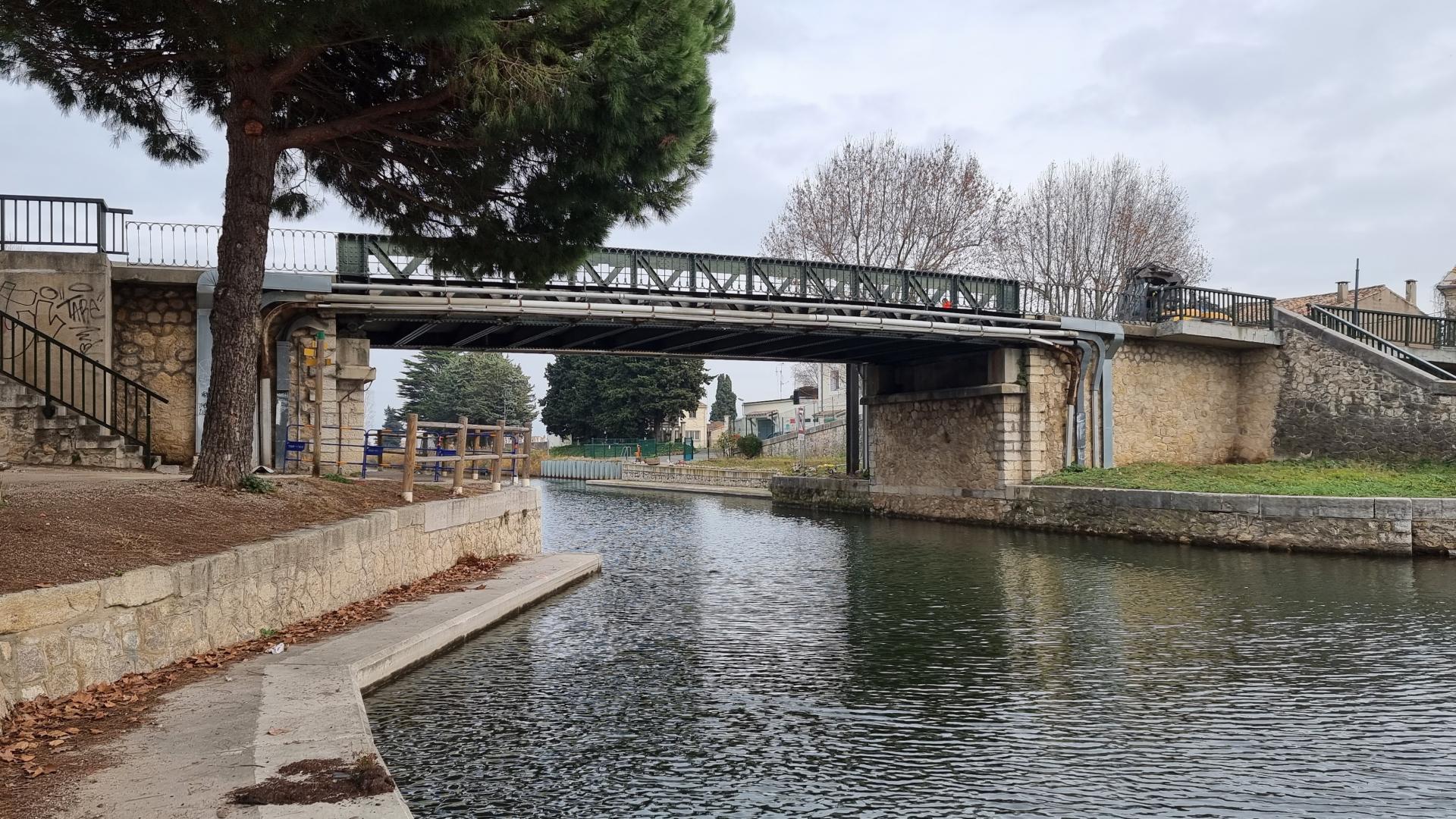 9 January, work to uncouple the bridge from the riverbank began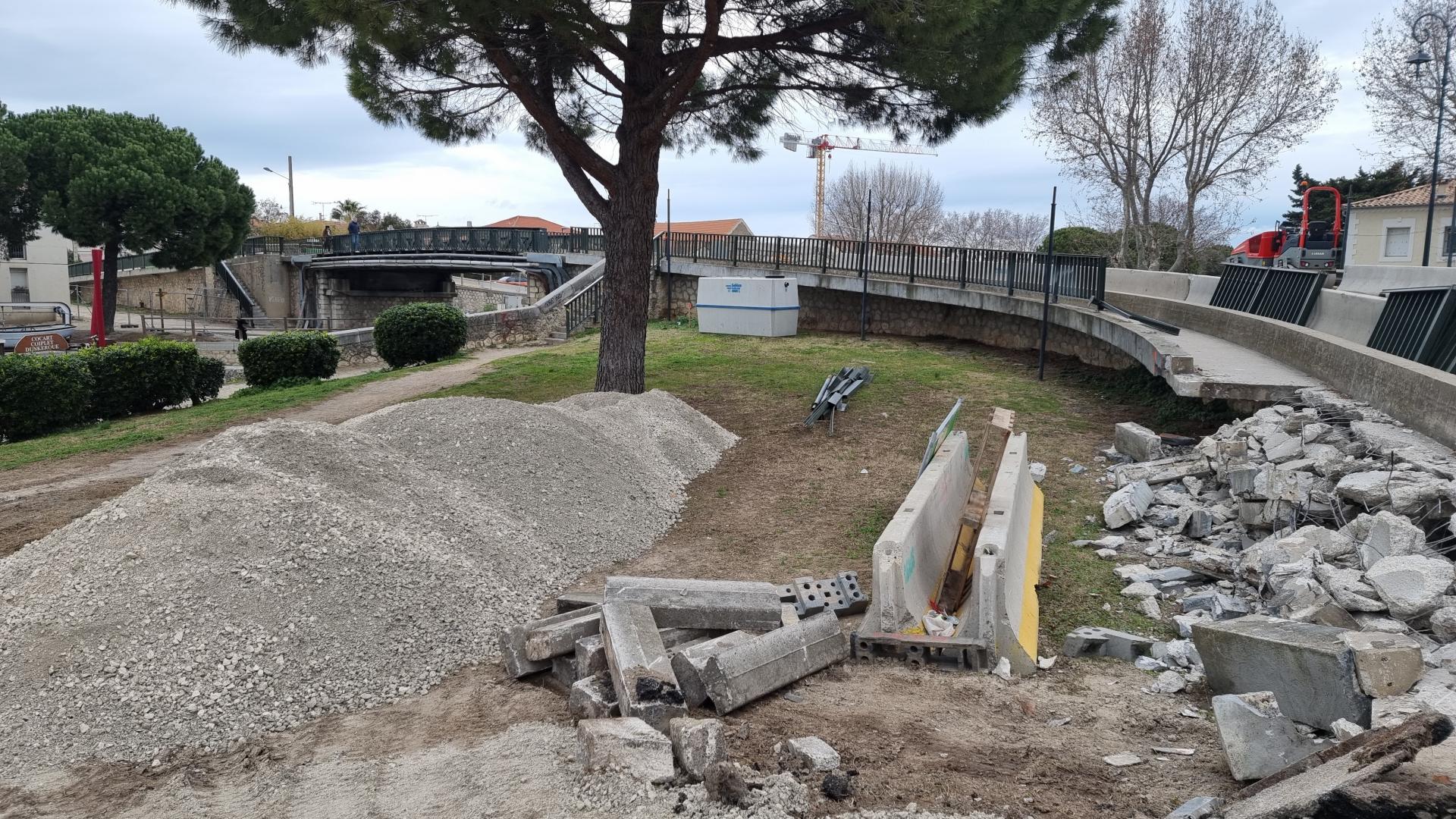 19 January, the deconstruction of the bridge is already well advanced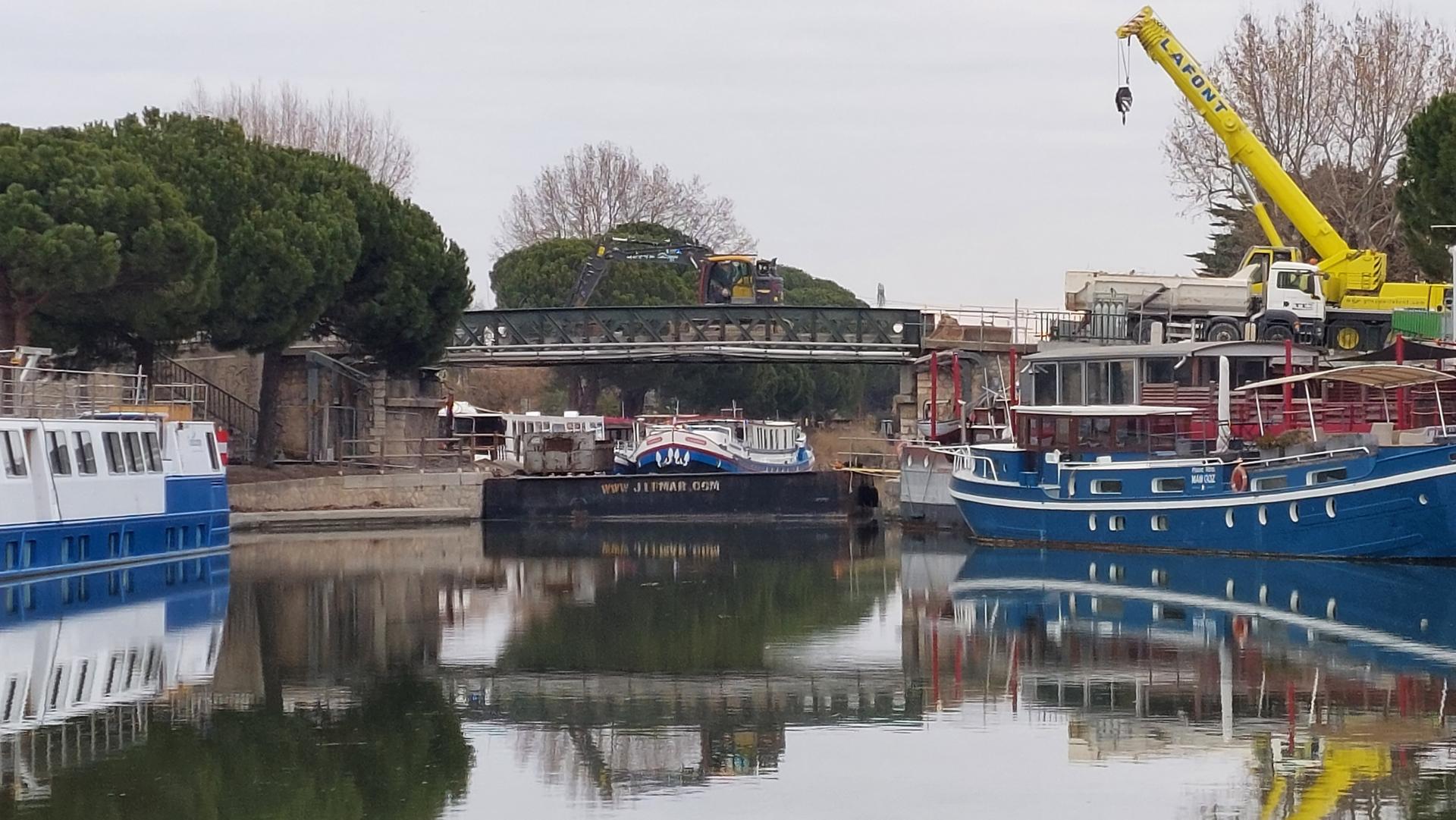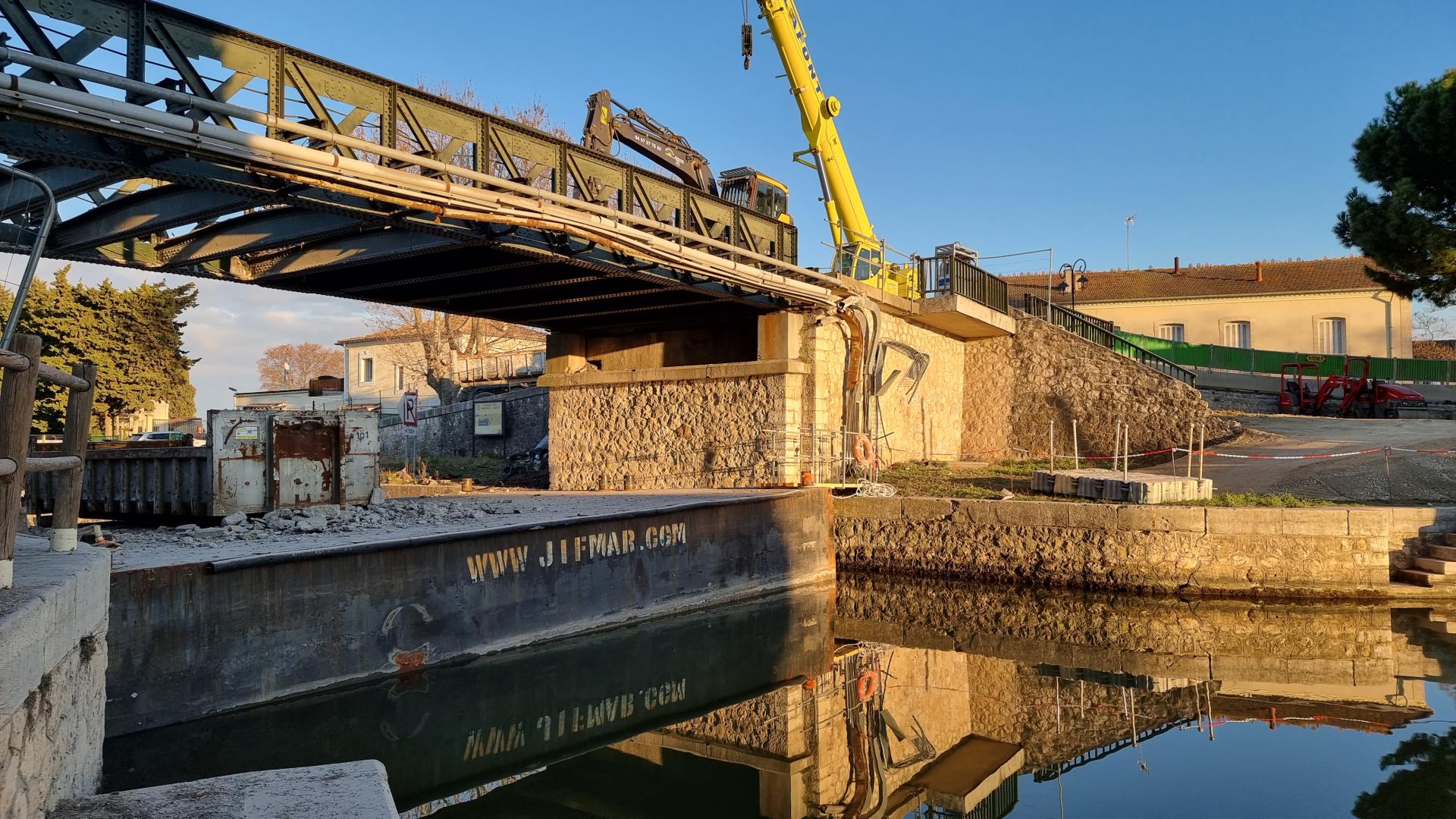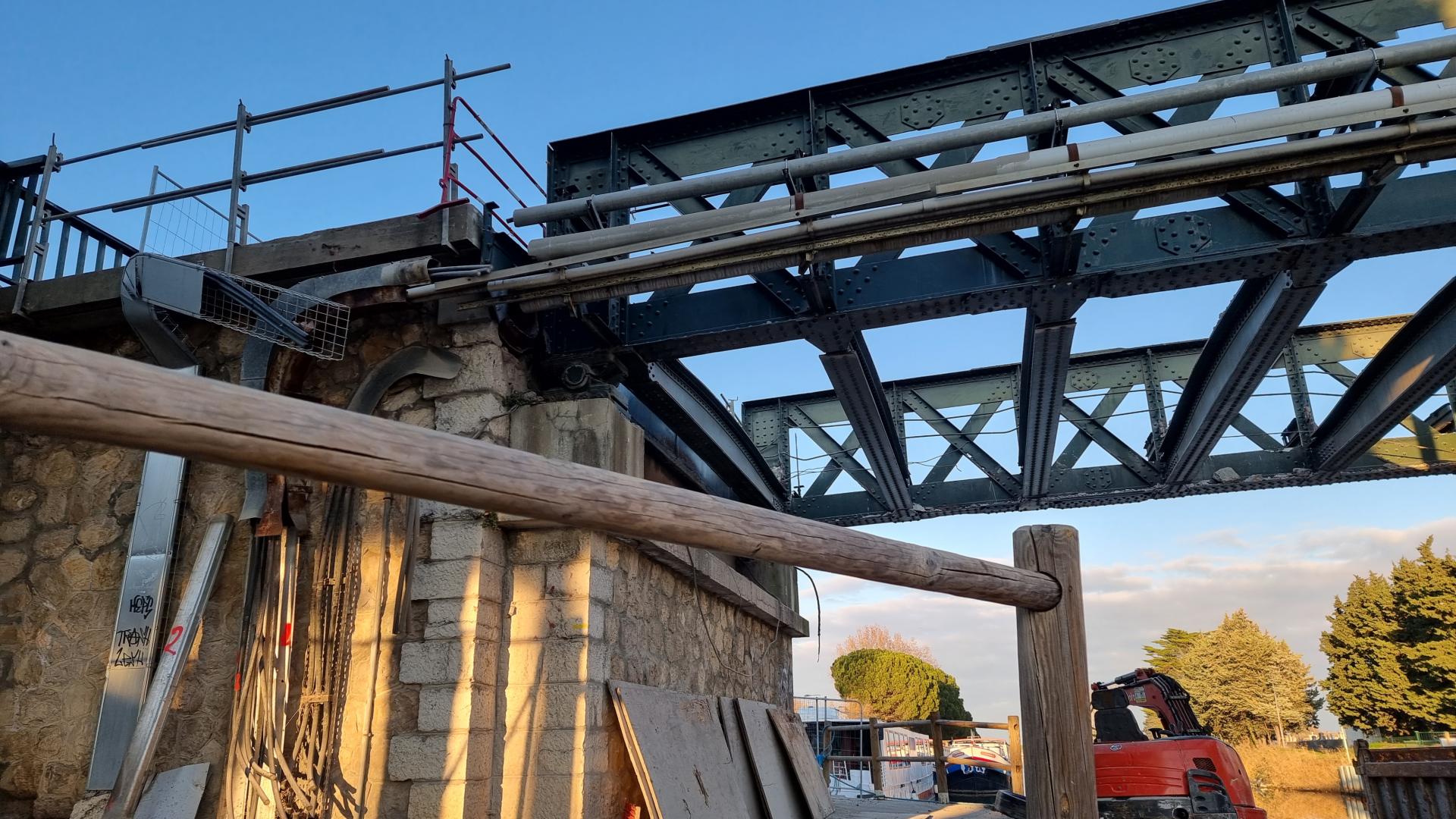 24 January, only the skeleton remains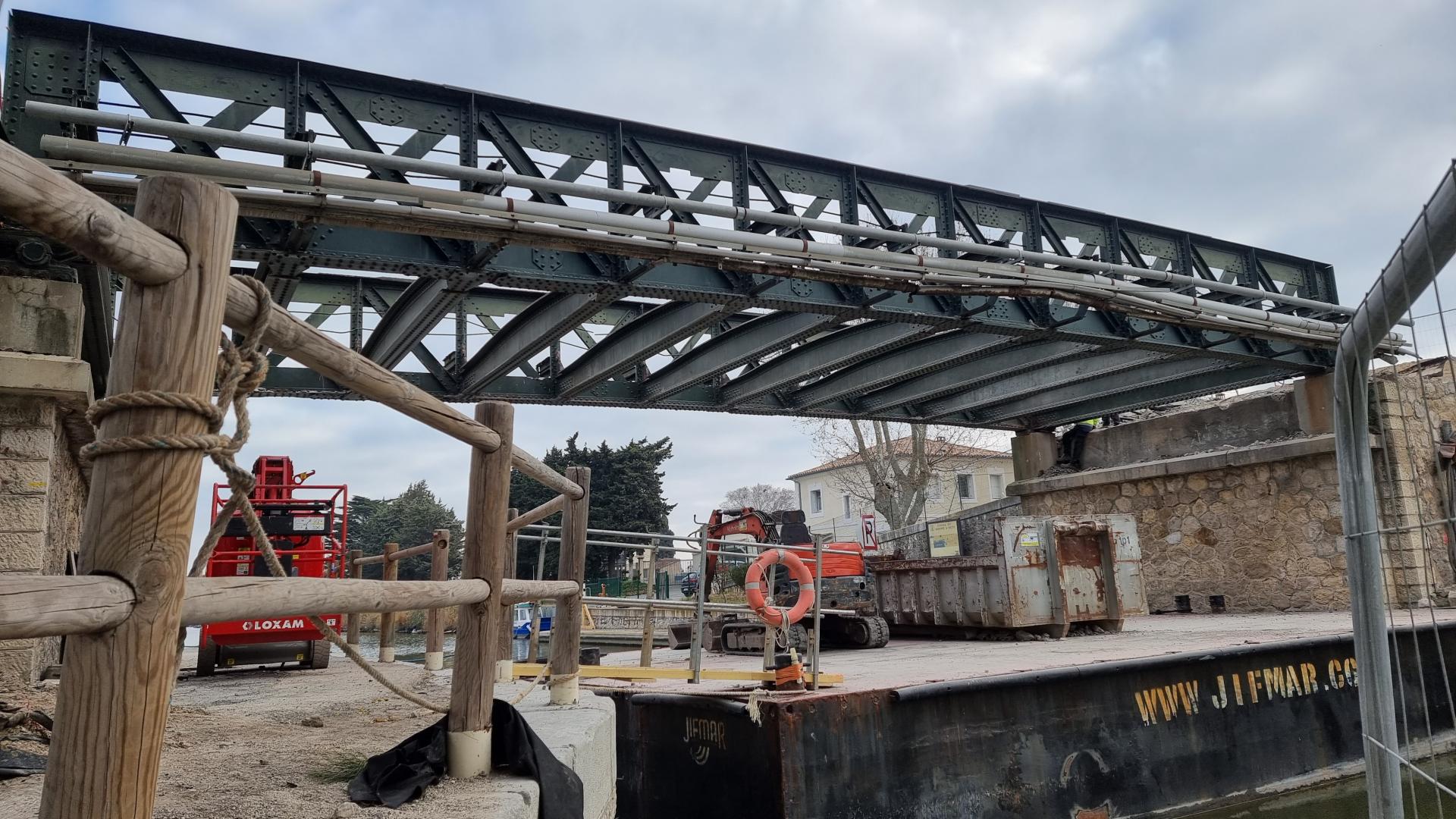 25 January, bridge removal
25 January, waiting for the new bridge