In Memoriam
In Memoriam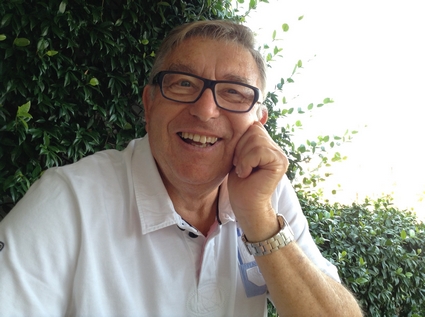 Dear friends,
Our friend and président of Honour of our Association, Marina Port du Roy, departed from us on Saturday evening.
Yves was a man full of empathy and grenerosity. He had had discussions with all the authorities and persons interested to preserve our Marina that he loved so much.
He worked hard without counting and with success to défend our interests. His life was marked by his great energy.
He had used his school holidays profitably on fishing boats, to embark on his sailor's life. Then became a captain for many years on all the seas on the globe in command of giant oil tankers after receiving the concours of the School of the Merchant Marine.
He then followed a career as an « expert » on maritime légal cases in the French Courts, sorting out with his experise complex cases and the responsibilities of each in the occurances of accidents at sea and of damages.
Then, his life with his wife, Janine in Port du Roy, they had left behind the cold wintry climate of Dunkerque. What do you believe will be then ?
He decided to throw himself into our association to défend the interests of all the owners in the marina, whether with or without berths, members or non members.
He shared this community feeling with his wife, who was with him until his last moments, with a fidelity and a wonderful love.
He had known about his illness for very little time before his death, but had continued to organise his actions for the Association to be sure to see the management and cases would continue.
We will continue as best as possible with the same spirit of commitment he had for the Marina.
Adieu, dear friend, we will not forget you.
Gilles Roudillon
President of the Marina Port du Roy Association
Sunday, September 30, 2018